Looking for a luxurious skin treatment to achieve a beautiful glow? Meet our Mesogold Facial service, where we combine science and luxury to offer you a painless, efficient, and highly effective treatment for improving your skin's appearance. The Mesogold Facial is particularly suited for skin that has lost its radiance and firmness and appears depleted, dehydrated, and exhibiting irregularities in tone, texture, and colour. At MD Skin Lab, our Mesogold Facial utilizes ultra-pure gold-plated surgical-grade stainless steel needles, creating microchannels to administer tailor-made solutions precisely. Let's get into the specifics of this treatment!
What is a MesoGold Facial?
The Mesogold Facial, also known as AquaGold, is a revolutionary treatment that uses the power of 99.9% pure Gold-plated surgical-grade stainless steel needles, which create microchannels finer than human hair. Microchannelling is in between a facial and mild microneedling. These microchannels are used to deliver customized solutions directly to your skin. This advanced technique results in radiant, plump, and youthful-looking skin. Let's break down the different customized solutions available with the MesoGold Facial:
Hyaluronic Acid: This key ingredient hydrates and plumps your skin, giving it a healthy glow.
Neuromodulators (Micro-Botox): By delivering Botox superficially below the skin's surface, this treatment smooths the skin's appearance, reduces pore size, and minimizes fine lines and wrinkles.
Mesotherapy Cocktails: These can improve pigmentations, brown spots, uneven skin colour and texture, acne scars, stretch marks, and dark circles under your eyes. Depending on your skin's needs, these cocktails use a customized serum of peptides, vitamins, hyaluronic acid, amino acids, and more.
PRP (Platelet-Rich Plasma): Your body's own growth factors can be added to rejuvenate your skin and restore hair.
If you're unsure about the ideal Mesogold Facial treatment solution for your skin goals, your MD Skin Lab aesthetician will be delighted to guide you during your appointment.
Who Is It For And Am I A Candidate?
The Mesogold Facial is ideal for individuals with skin concerns such as loss of luminosity, firmness, dehydration, uneven tone, texture, and colour. It is particularly effective for those who address dull, lacklustre skin and areas around the eyes and mouth.

Most individuals are suitable candidates for the Mesogold Facial. Our MD Skin Lab skin specialists can assess your unique needs during your appointment.
How Does A Mesogold Facial Work?
The Mesogold Facial utilizes a precise and luxurious procedure, using ultra-fine gold-plated surgical-grade stainless steel microneedles to create channels, finer than human hair, to create microscopic channels in your skin's surface. These channels act as conduits for delivering customized solutions, carefully selected to address your specific skin concerns. These solutions, which may include hyaluronic acid, neuromodulators (Micro-Botox), vitamin-rich mesotherapy cocktails, and Platelet-Rich Plasma (PRP), are administered precisely into your skin through the microchannels. This approach ensures deep penetration and absorption of the chosen ingredients, resulting in a revitalized, radiant, youthful complexion!
What Areas Can Be Treated With Mesogold?
Mouth and Eyes
Forehead
Neck
Back of Hands
Scalp (for hair restoration)
Is the Mesogold Facial Safe?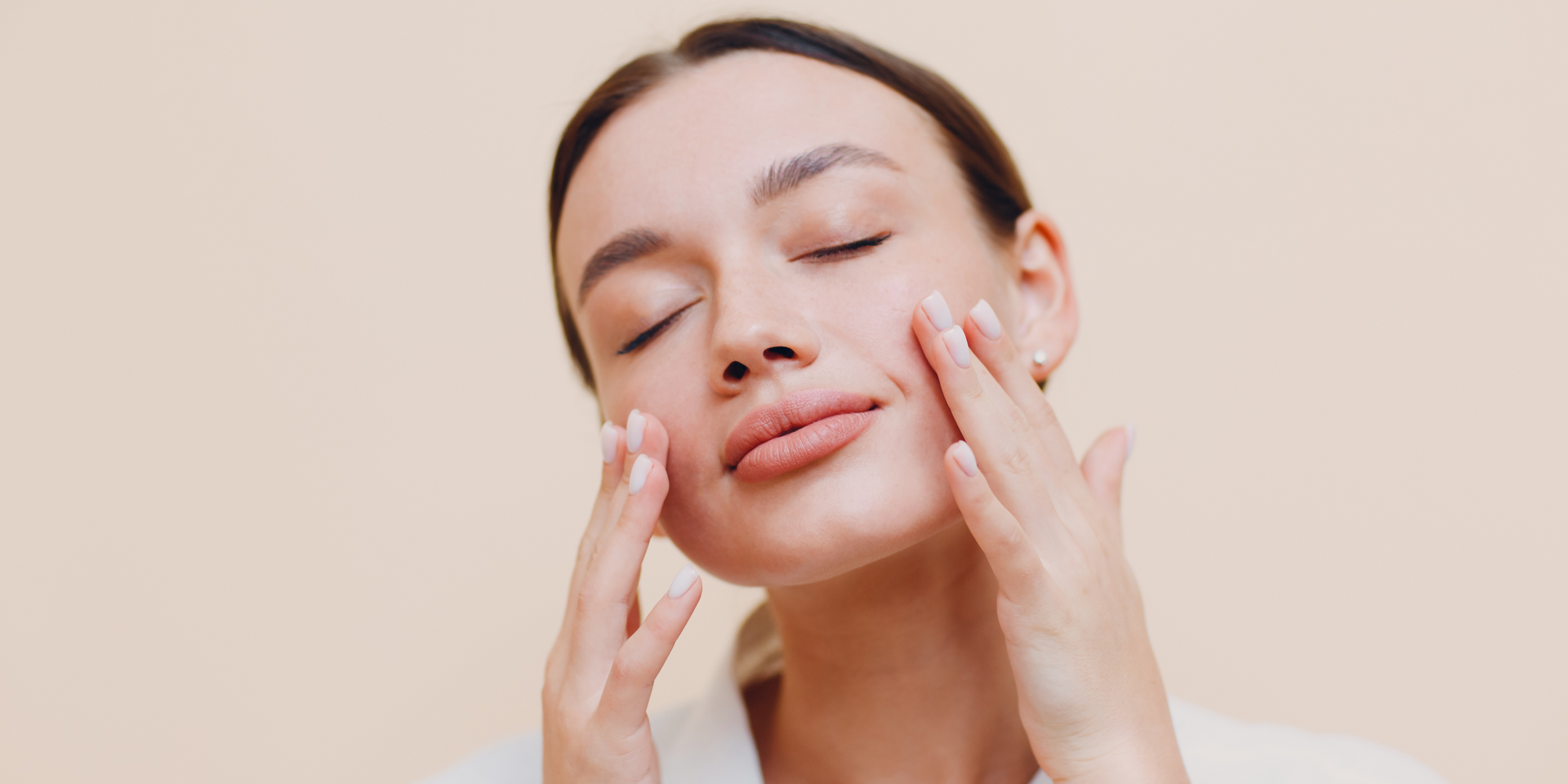 Yes, the Mesogold Facial is safe when administered by our trained aestheticians.
What Happens During An Appointment?
On arrival at MD Skin Lab, the first step of your appointment is a consultation, where your aesthetician will greet you. During the appointment, you will be asked about your medical history or any medications you are taking, as they may play a role in your treatment plan. Next, your medical aesthetician will discuss your skin goals to customize your MesoGold Facial. From there, your treatment will take place. On completion, you will receive after-care instructions.
How Long Will A Mesogold Facial Appointment Take?
The appointment typically lasts approximately 60 minutes.
What Does The Mesogold Facial Feel Like?
The Mesogold Facial is relatively painless. For added comfort, we will numb the face before your treatment.
What Is The Downtime After A Mesogold Facial Treatment?
Your skin may experience slight redness and bruising, depending on its sensitivity. We recommend avoiding sun exposure and heavy sweating for the first 24 hours. If you need to go out into the sun, apply a physical sunscreen with SPF30 or higher. You can get yours at the MD Skin Lab online Skin Store or during your appointment at our downtown Toronto Clinic.
How Many Appointments Will I Need And When Will I See The Results?
The frequency of Mesogold appointments may vary depending on your individual goals and needs. We recommend doing the treatment a week or two before a big event, and you can do it every 1-2 months for ongoing maintenance.

Results may vary from patient to patient, but improvements can often be seen shortly after the treatment. Our skin experts recommend 3-6 treatments every 2-4 weeks to improve concerns and ongoing maintenance. The treatment can also be done for a pre-event glow.
Will I Experience Any Side Effects?
Minor side effects such as redness and bruising may occur, but these are typically temporary and resolve within a few days.
How Much Does Mesogold Cost? Is Financing Available?
Please take a look at our service fees for more information. Buy now, pay later with do Finance. Get affordable financing in 3-easy steps for any elective care procedures you would like done. Visit www.dofinance.ca for more information.