Dark Spot/Pigmentation Treatments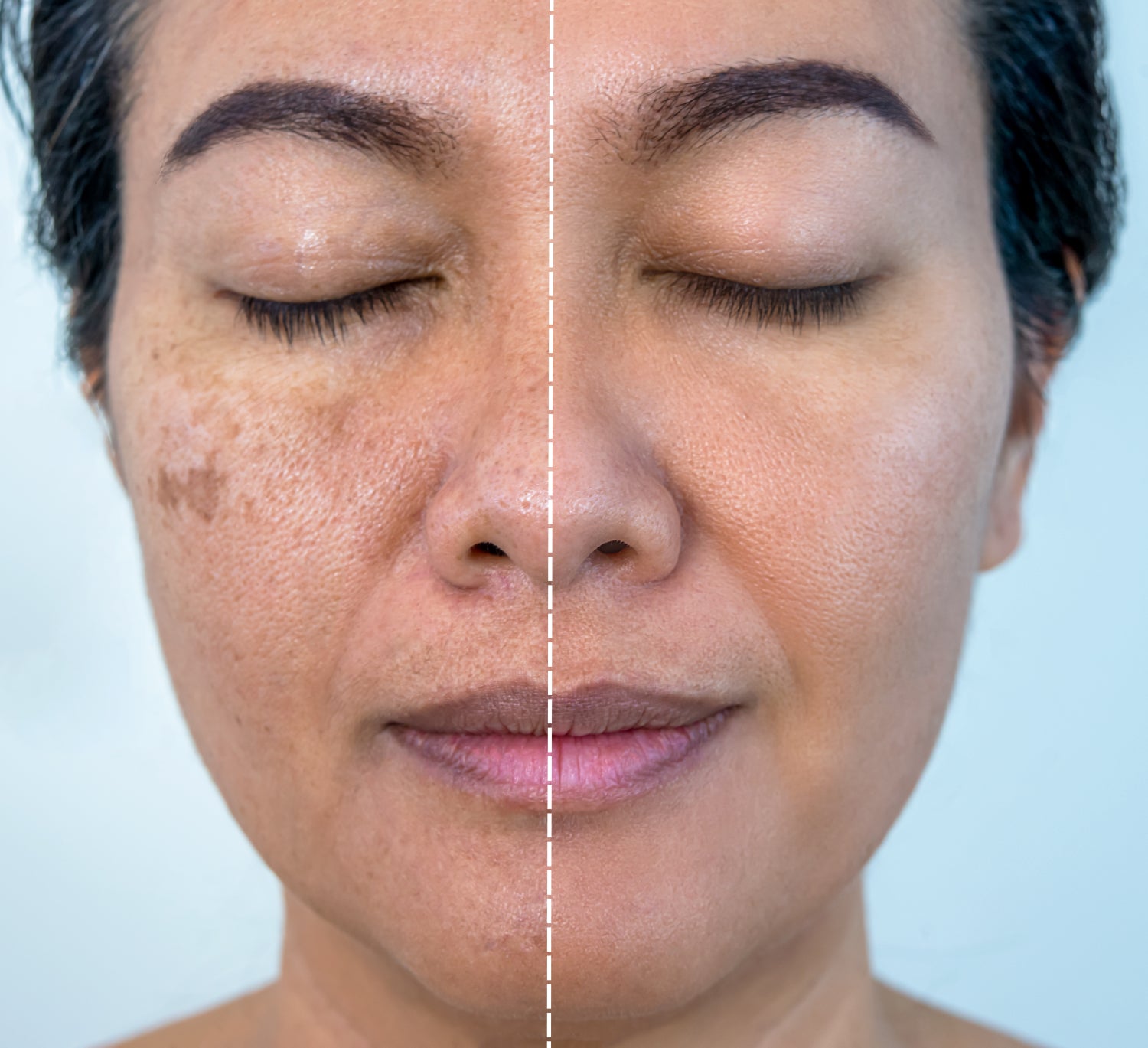 What Are Dark Spots/Pigmentation?

Areas of skin that appear darker than the surrounding skin due to an excessive accumulation of melanin are called dark spots or hyperpigmentation. Melanin is produced by specialized skin cells called melanocytes to provide protection against the harmful effects of UV radiation from the sun. When the skin is exposed to UV radiation, melanocytes produce more melanin to absorb and dissipate the UV rays, resulting in a tan or darker skin colour.
What Causes Dark Spots/Pigmentation?

Dark spots or pigmentation on the skin can have various causes. Prolonged sun exposure is a common trigger, as UV rays can stimulate melanin production, developing sunspots and age spots. Inflammation or skin conditions like acne can also result in post-inflammatory hyperpigmentation, where excess melanin is produced during the healing process, causing dark spots. Hormonal changes, such as those occurring during pregnancy or due to certain medications, can contribute to forming dark patches. Genetics, aging, and skin disorders like melasma or lentigines can also play a role in uneven pigmentation.
What Are The Dark Spots/Pigmentation Solutions At MD Skin Lab?
At MD Skin Lab, we provide personalized skincare solutions for Dark Spots/Pigmentation tailored to your unique skin needs.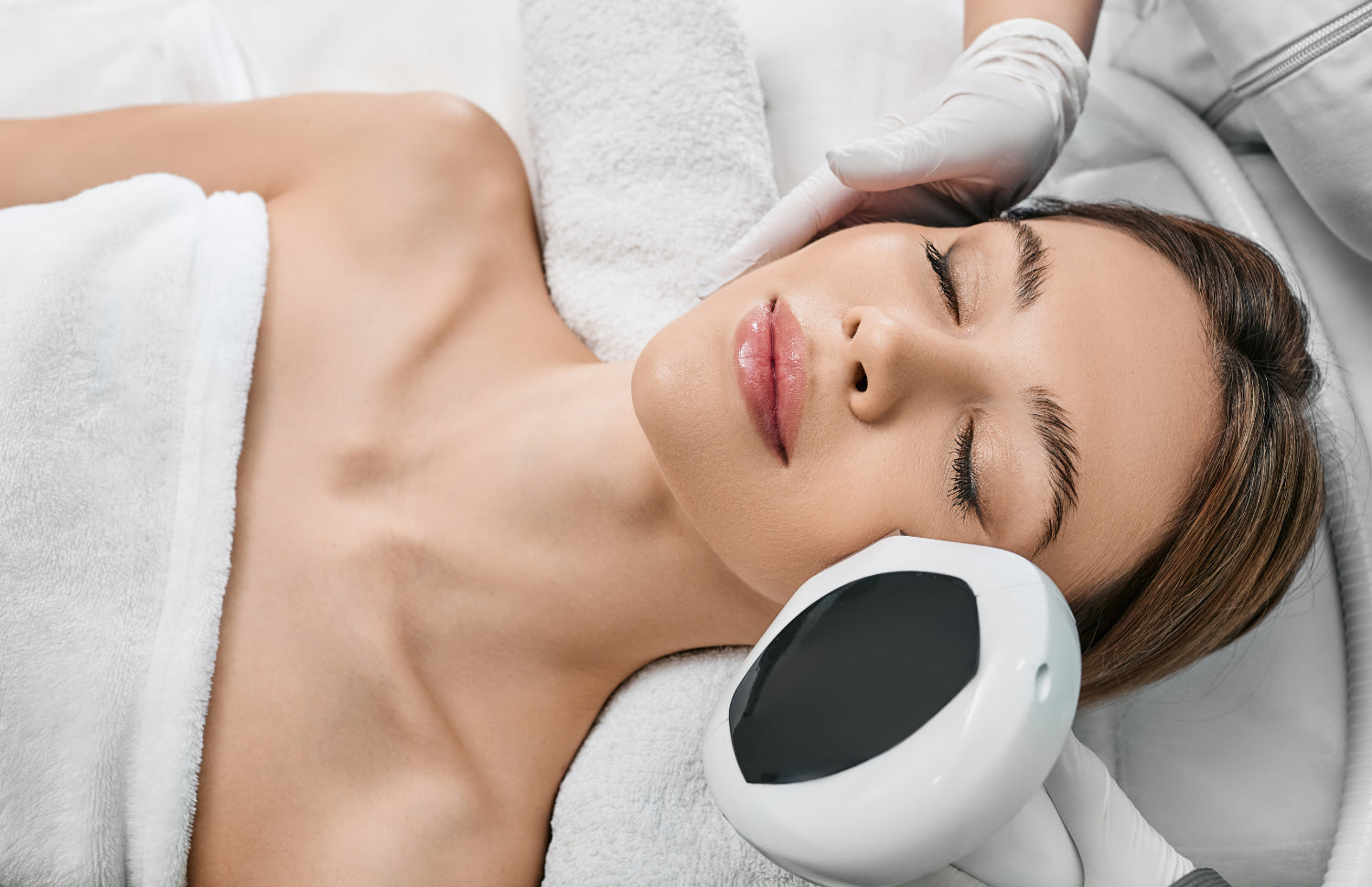 Lumecca IPL
Lumecca IPL, or Intense Pulsed Light, is a highly effective solution for addressing dark spots and pigmentation concerns. This advanced treatment targets areas of excess melanin, responsible for pigmentation irregularities like sunspots, age spots, and freckles. The pigmented cells absorb the intense pulses of light, causing them to break down and gradually fade from the skin's surface. Lumecca's non-invasive approach is beneficial for achieving a more even and youthful complexion. With a series of treatments, patients can experience a significant reduction in dark spots, revealing clearer and brighter skin, ultimately boosting their confidence and enhancing their overall appearance.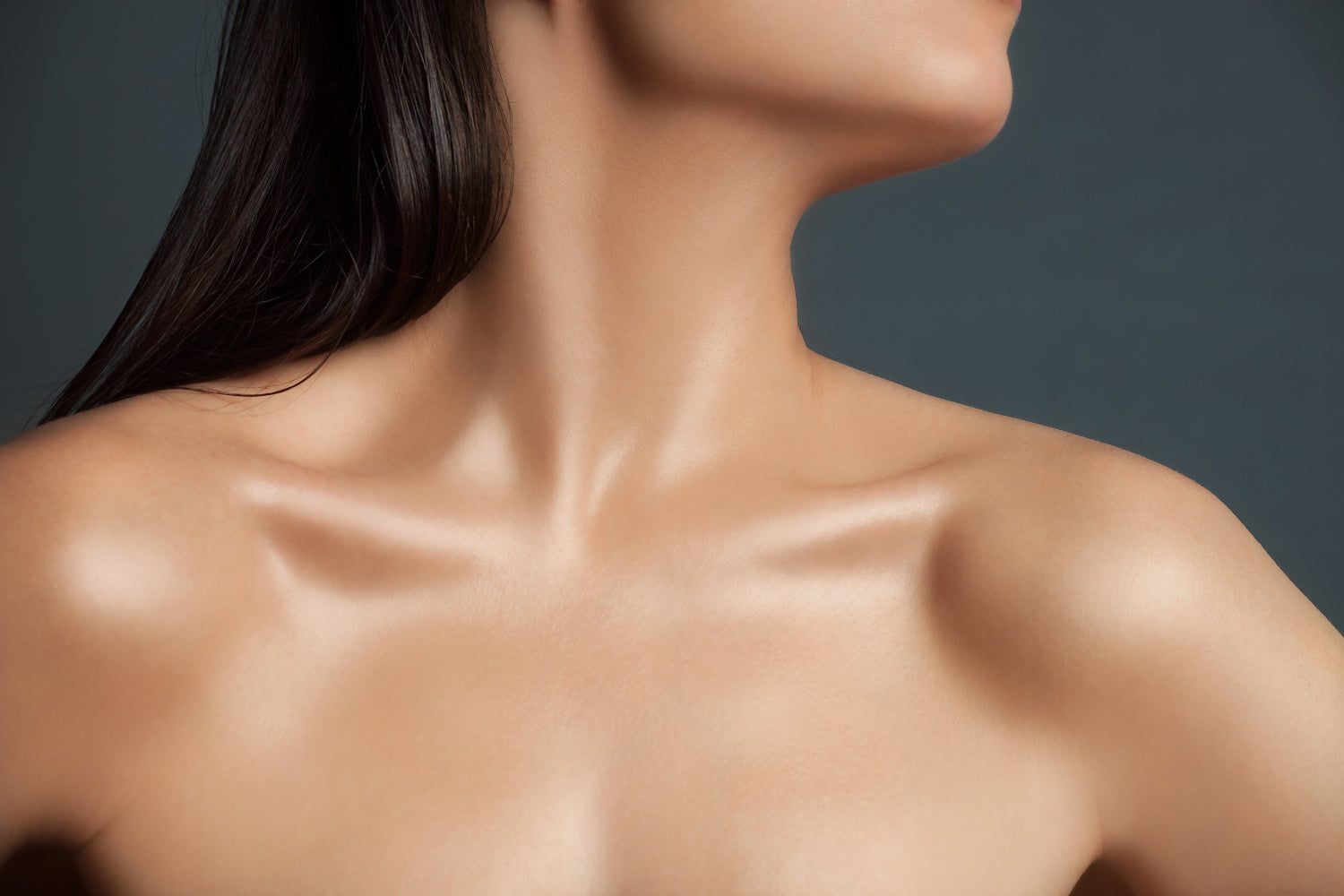 Hydraglow Body Treatment
Experience the ultimate Hydraglow Body Treatment, which combines several techniques to give you radiant skin. Our skilled aestheticians use various methods such as hydration, exfoliation, extractions, and a lymphatic massage to achieve a beautiful glow. We use only the best products from SkinCeuticals and Vivier to enhance your experience. The Hydraglow body treatment is beneficial for hydrating your skin and giving it a glow and is ideal for addressing several skin concerns, including the chest. These can include pore congestion, dull or tired-looking skin, uneven skin tone, acne, or blemishes. Also, the treatment can reduce inflammation, increase circulation, and promote radiance for rejuvenated skin on your chest.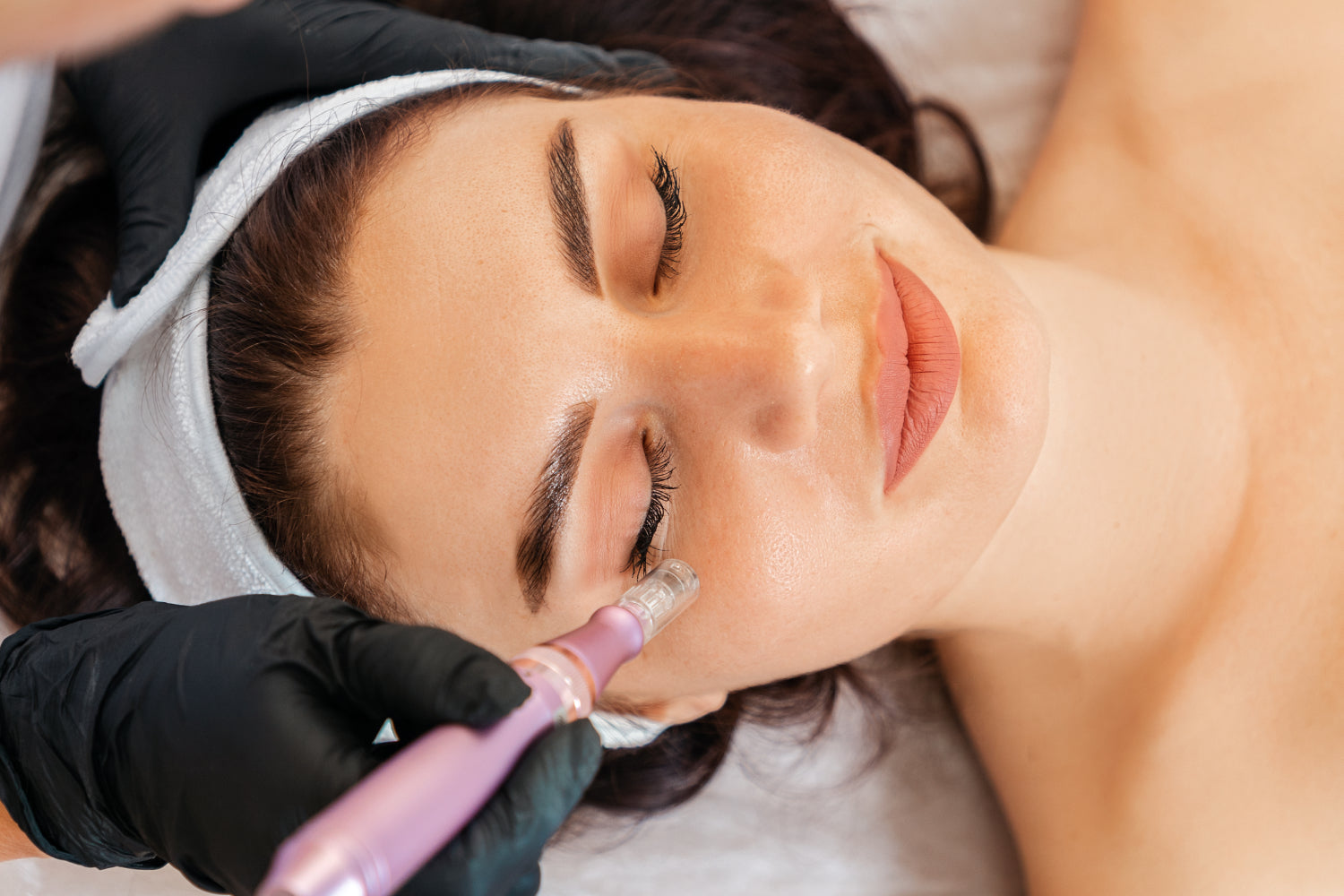 Microneedling
Microneedling with SkinPen is an excellent service for dark spots and pigmentation that utilizes sanitized tiny needles to produce precise micro-injuries on the skin. This process initiates the body's natural healing mechanism, stimulating collagen and elastin production. These two elements are crucial in maintaining the skin's firmness and elasticity, enhancing skin quality firmness, and giving a youthful glow, making it a great choice for dark spots and pigmentation.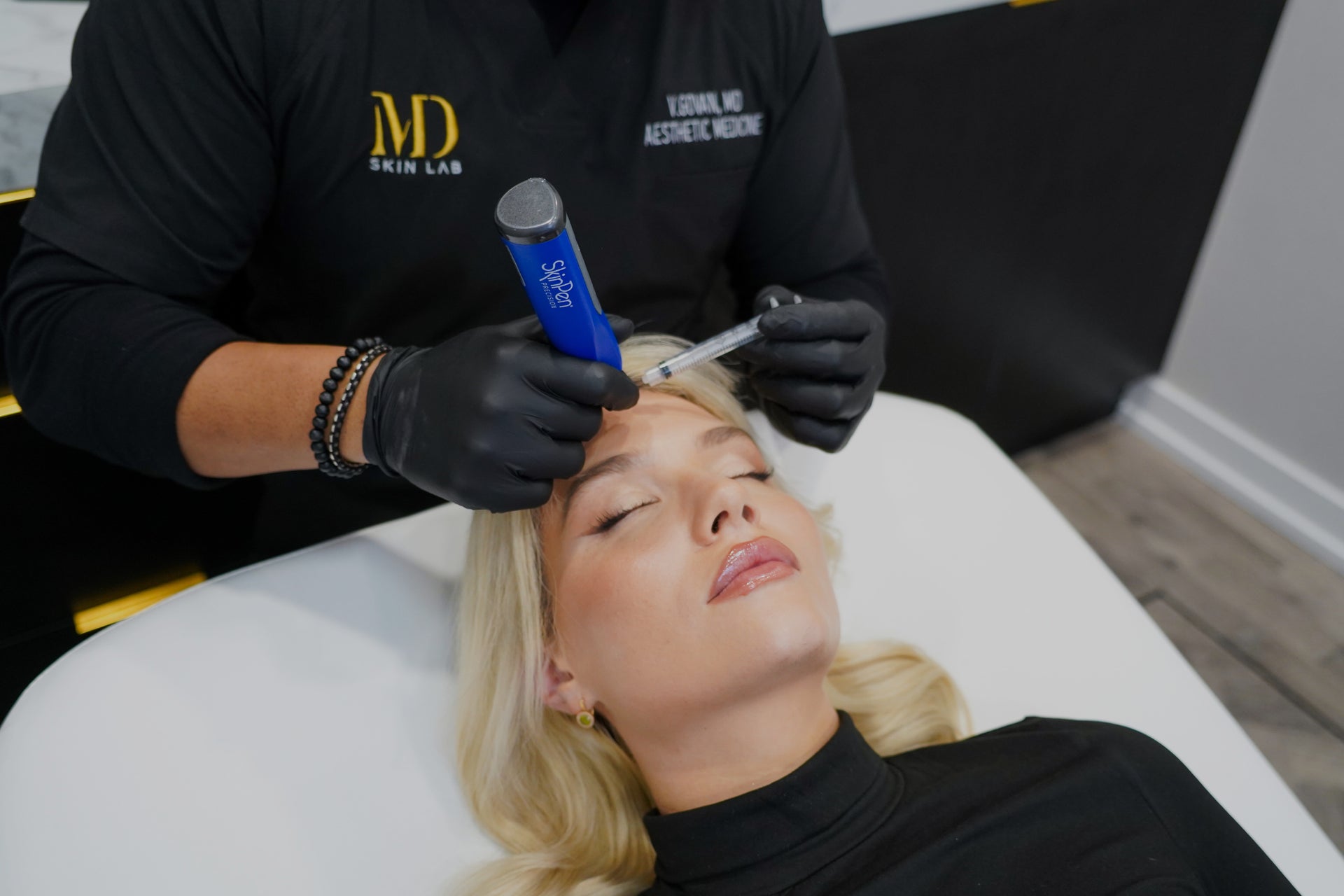 PRP Microneedling
Looking to refresh your skin without undergoing surgery? Our PRP Microneedling treatment may be just what you need. Our skilled aestheticians utilize the SkinPen device, which is Health Canada and FDA-approved, to perform precise microneedling therapy targeting specific skin depths, utilizing your own platelet-rich plasma (PRP). This therapy aids collagen production, tissue repair, and promotes your body's natural healing process, resulting in healthy and beautiful skin. The best part is that it's a safe and effective treatment for dark spots and pigmentation.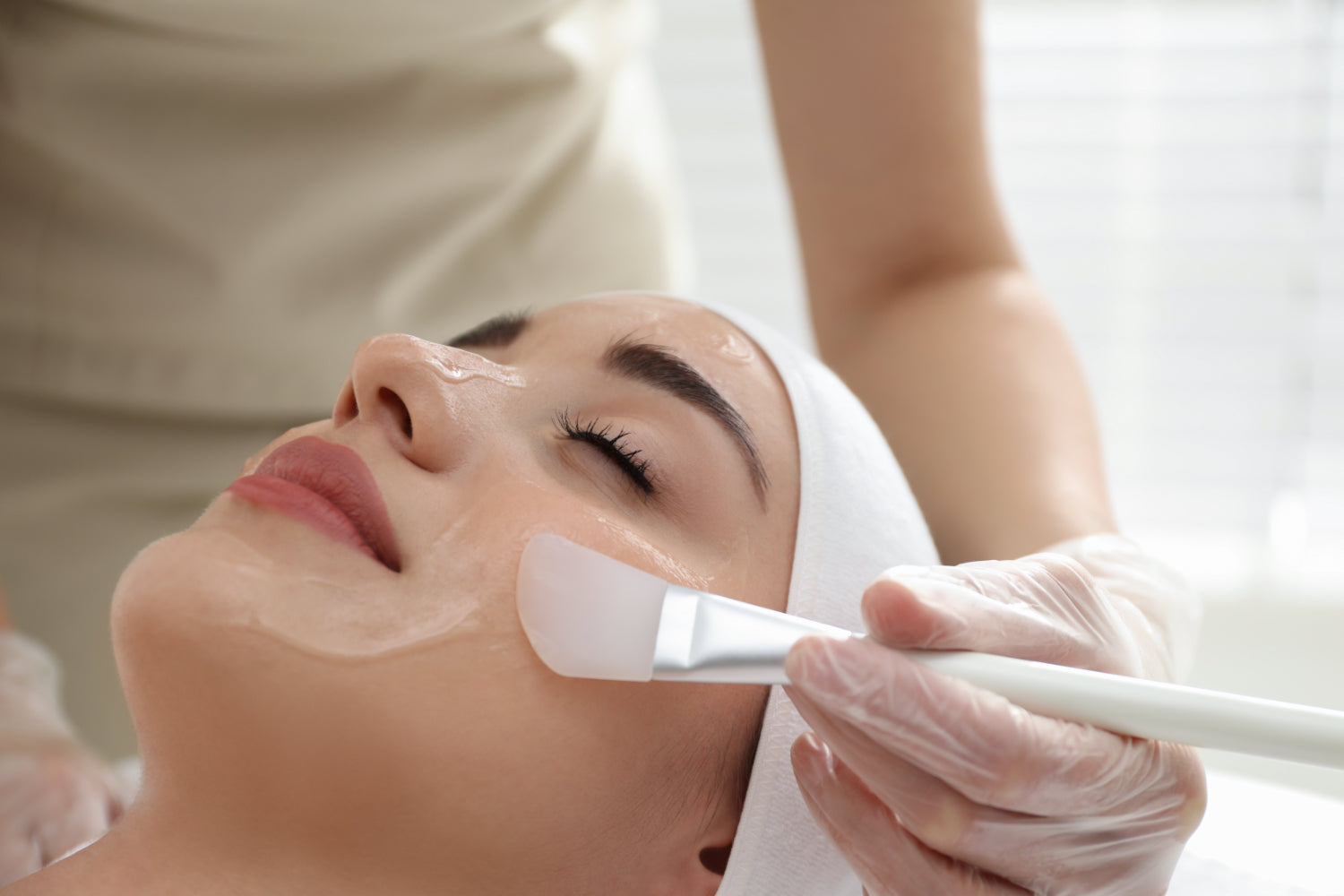 Chemical Peel
A chemical peel's primary purpose is to give the skin a rejuvenated and enhanced appearance. At MD Skin Lab, our skilled aestheticians use pharmaceutical-grade agents for chemical peel treatments. These agents are designed to exfoliate the skin in a controlled manner. Depending on the type of chemical peel, our treatments may contain salicylic acid, TCA, alpha and beta hydroxy acids, lactic acid, or a combination of these ingredients. We only use high-quality skincare products from trusted brands like Skinceuticals and Vivier, which are safe for all skin types and tailored to each individual's specific concerns. Chemical peels are an excellent choice for dark spots and pigmentation.