Complexion/Skin Texture Treatments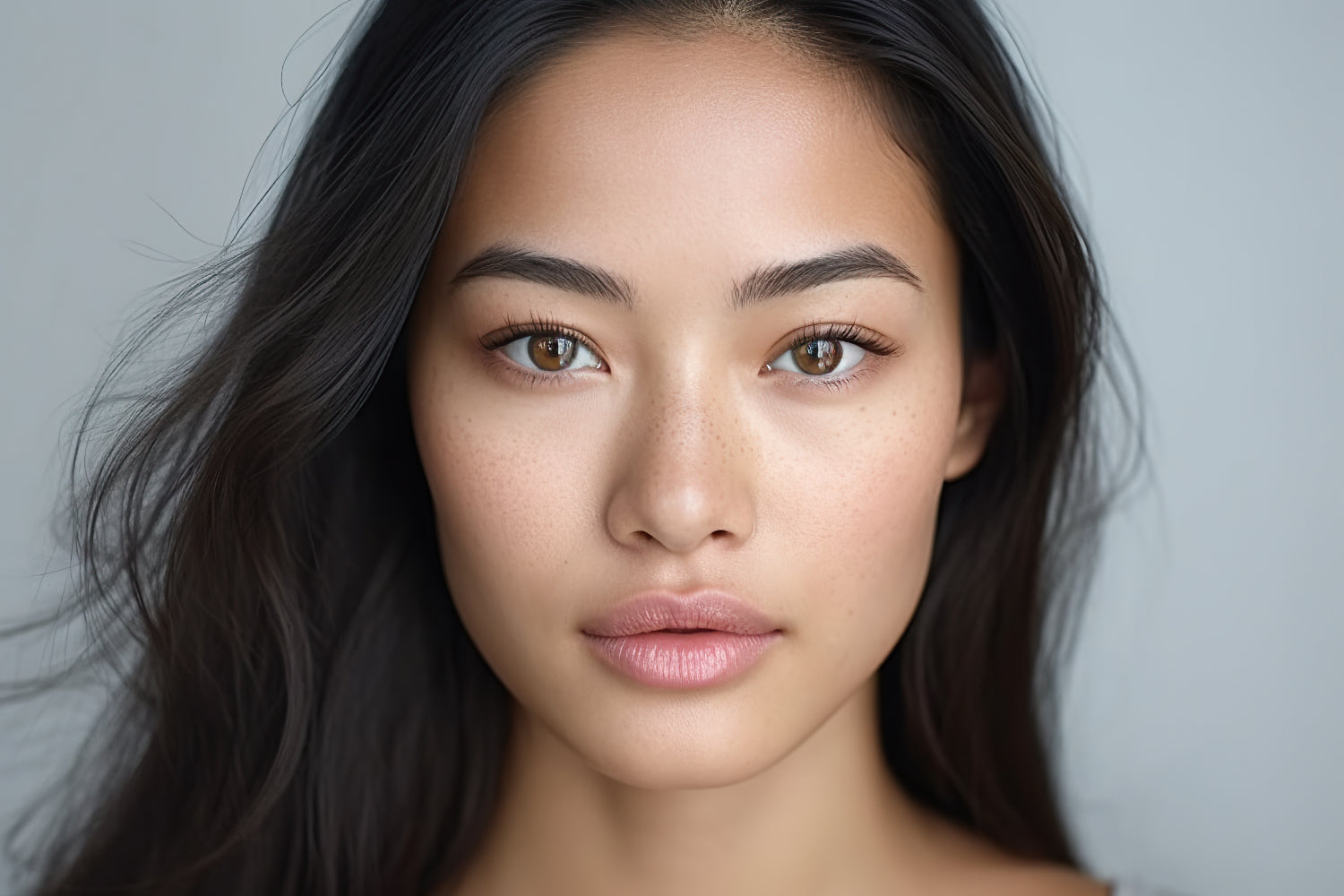 What Is Complexion/Skin Texture?

The look and feel of our skin is determined by its complexion and texture. The complexion is related to the skin's colour, tone, and clarity, while texture refers to the smoothness or roughness of its surface. Many people aim to enhance their complexion and skin texture to achieve a youthful and healthy appearance.
What Affects Skin Texture/Complexion?

Your skin's complexion and texture can be affected for many reasons. Genetics plays a part in determining your skin type, and aging can cause wrinkles and changes in texture. Overexposure to the sun can lead to pigmentation issues. Your skincare habits can also impact your skin, with good practices improving it and bad ones harming it. Lifestyle choices, like smoking, can damage your skin. Hormonal changes can lead to acne and pigmentation issues, while skin conditions such as acne or eczema can affect its appearance and feel. Environmental factors like pollution and weather can also play a role.
What Are The Complexion/Skin Texture Solutions At MD Skin Lab?
MD Skin Lab offers an extensive range of highly effective treatments that improve and enhance your skin's texture and complexion. We take pride in providing complete solutions uniquely tailored to meet your needs and goals, providing optimal skin health and well-being.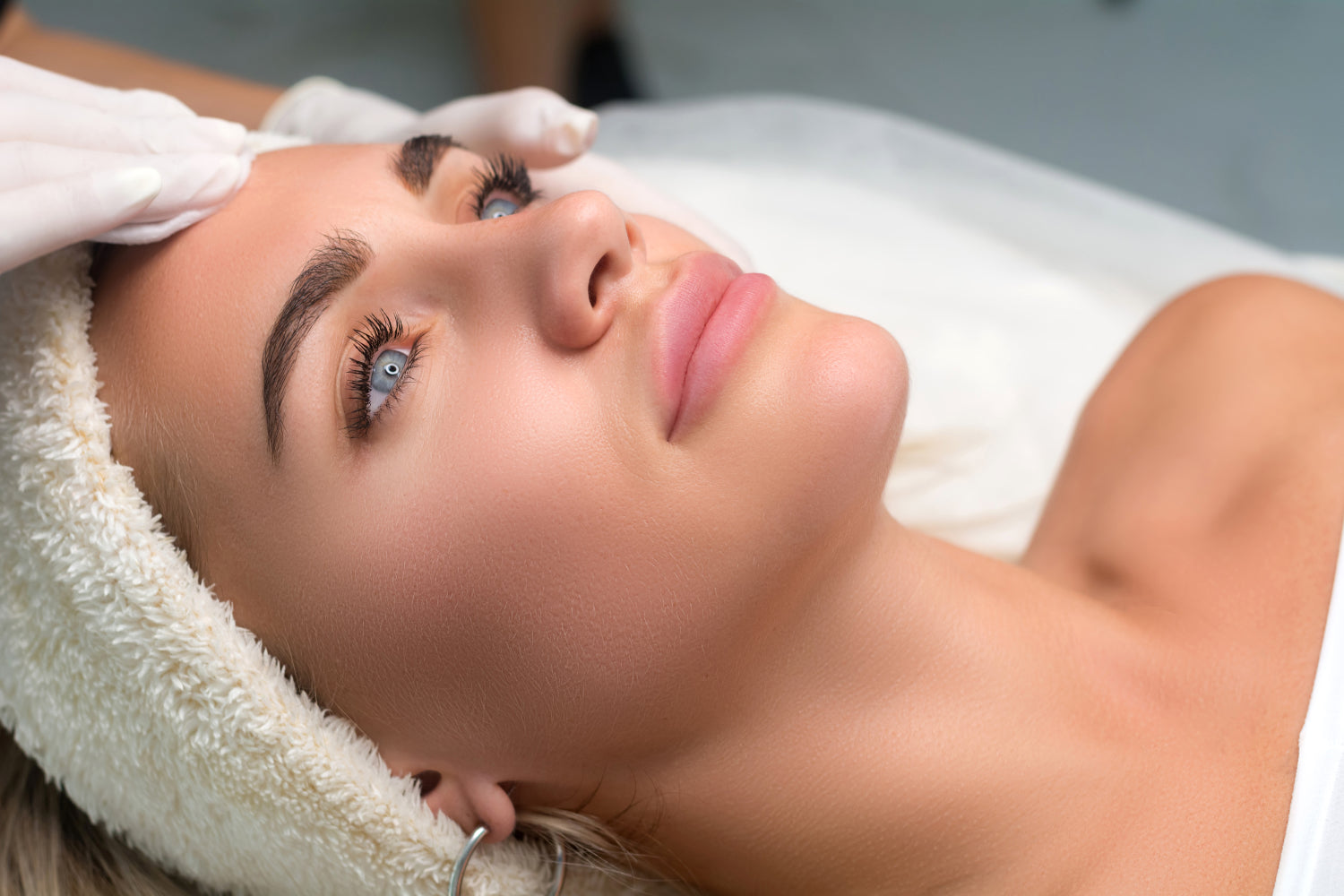 MesoGold
Experience the Mesogold Facial, or AquaGold, a groundbreaking treatment that utilizes 99.9% pure Gold-plated surgical-grade stainless steel needles to create thinner microchannels than human hair. This process, which is a cross between a facial and mild microneedling, allows personalized solutions to be delivered directly to your skin, resulting in a more youthful-looking, radiant, and plump complexion.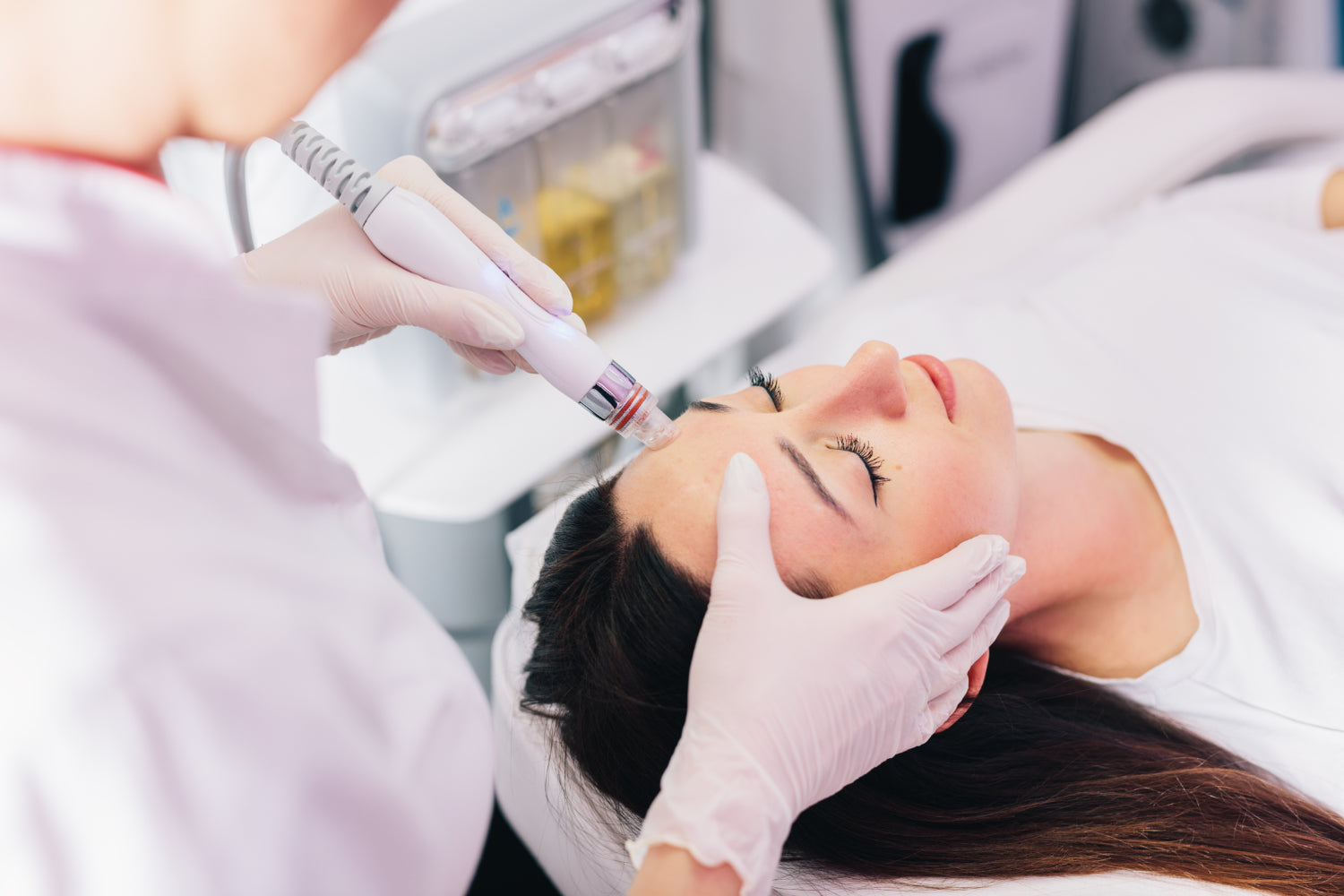 Hydraglow Facial
Our Hydraglow Facial is a multi-faceted treatment that utilizes techniques such as hydration, exfoliation, extractions, and lymphatic massage to achieve radiant skin. Our skilled aestheticians use a combination of methods to give your skin a beautiful glow, along with premium products by SkinCeuticals and Vivier. Although the primary focus of the Hydraglow Facial is to hydrate and enhance the skin's radiance, this treatment is also beneficial for addressing several skin concerns such as pore congestion, dullness, uneven skin tone, acne, or blemishes. Moreover, the facial can help reduce inflammation, boost circulation, and promote overall skin radiance. Additionally, a chemical peel or dermaplaning can be added to your facial for enhanced results.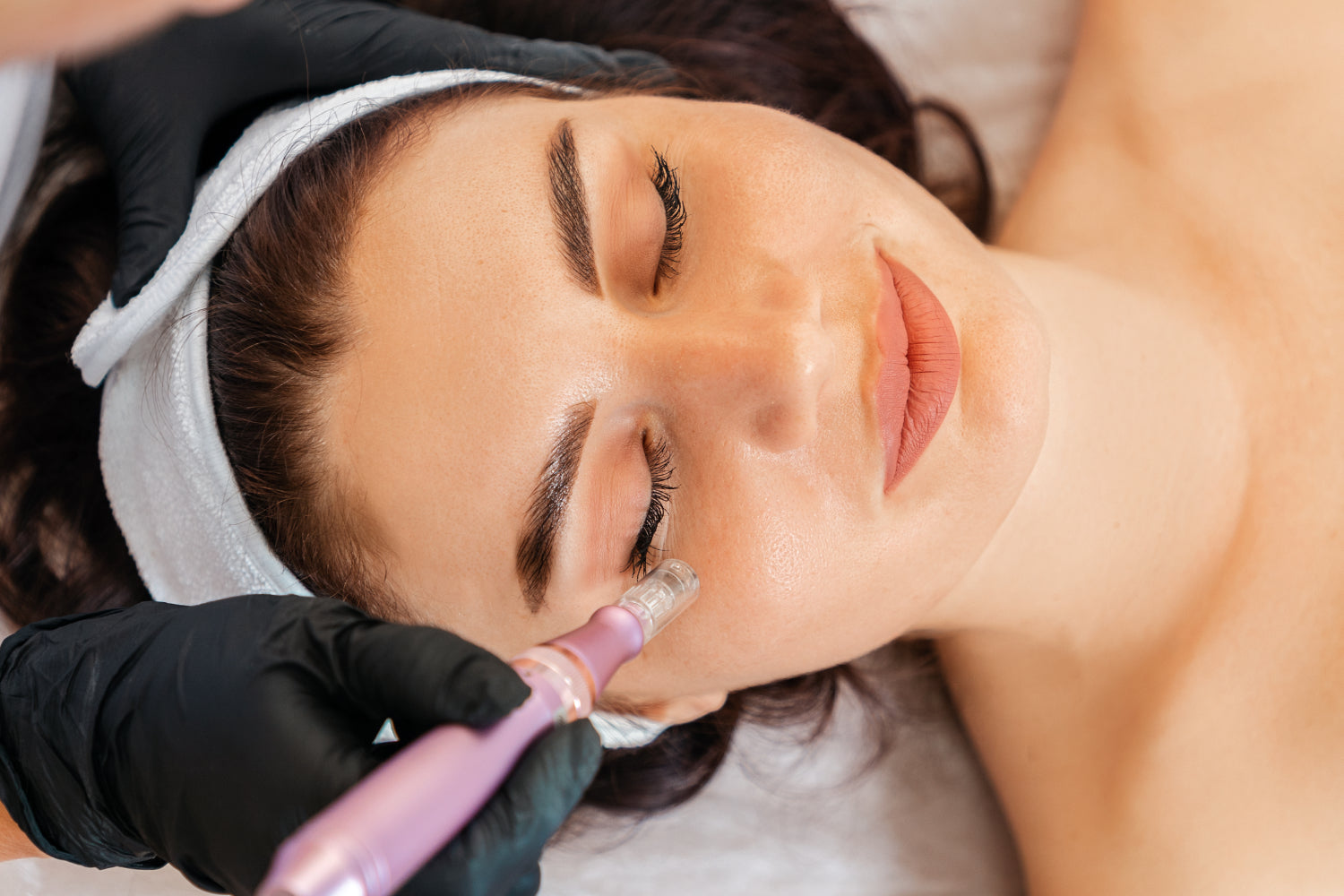 Microneedling
Microneedling is a skin treatment that uses SkinPen, a specialized device with small, sterile needles to create controlled micro-injuries on the skin. These micro-injuries activate the body's natural healing response, which stimulates collagen and elastin production. Collagen supports the skin's structure, while elastin maintains its elasticity. As the skin restores itself, it undergoes a rejuvenation process, leading to enhanced skin texture, firmness, and a youthful look.

Microneedling helps improve hyperpigmentation by stimulating collagen production, enhancing product absorption, promoting skin cell turnover, and reducing pigment production, leading to a more even skin tone over time.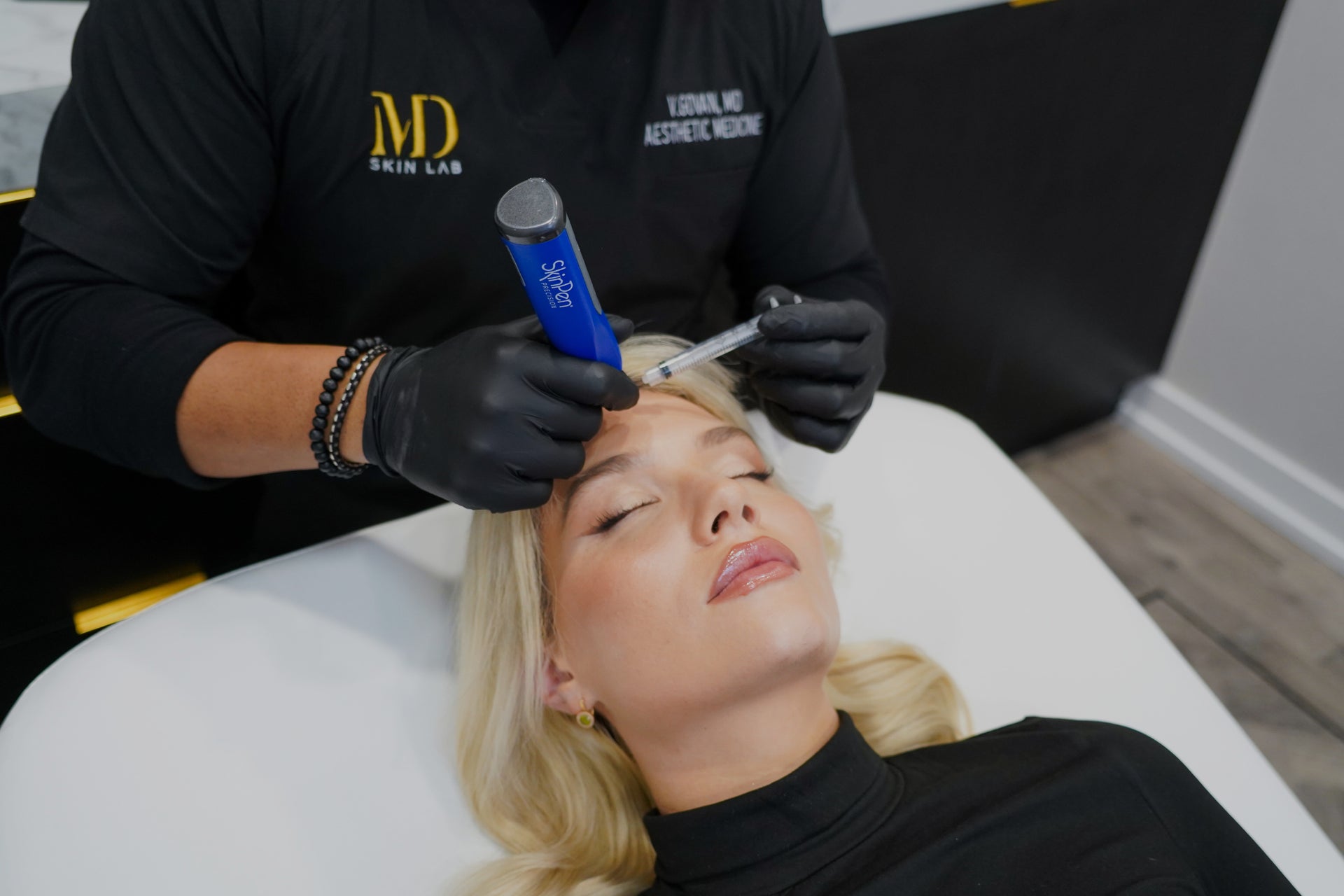 PRP Microneedling
Our PRP Microneedling treatment effectively regenerates your skin in a minimally invasive and non-surgical manner. The treatment involves using platelet-rich plasma (PRP) extracted from your blood, which is rich in growth factors that promote healthy and radiant skin. Using the FDA-approved SkinPen device, our skilled aestheticians can deliver precise microneedling treatment targeting specific skin depths, stimulating collagen production and tissue repair and triggering the body's natural healing process.

PRP microneedling can help improve hyperpigmentation by combining microneedling's skin rejuvenation benefits with platelet-rich plasma (PRP) to promote collagen production, reduce inflammation, and enhance overall skin tone, resulting in reduced hyperpigmentation.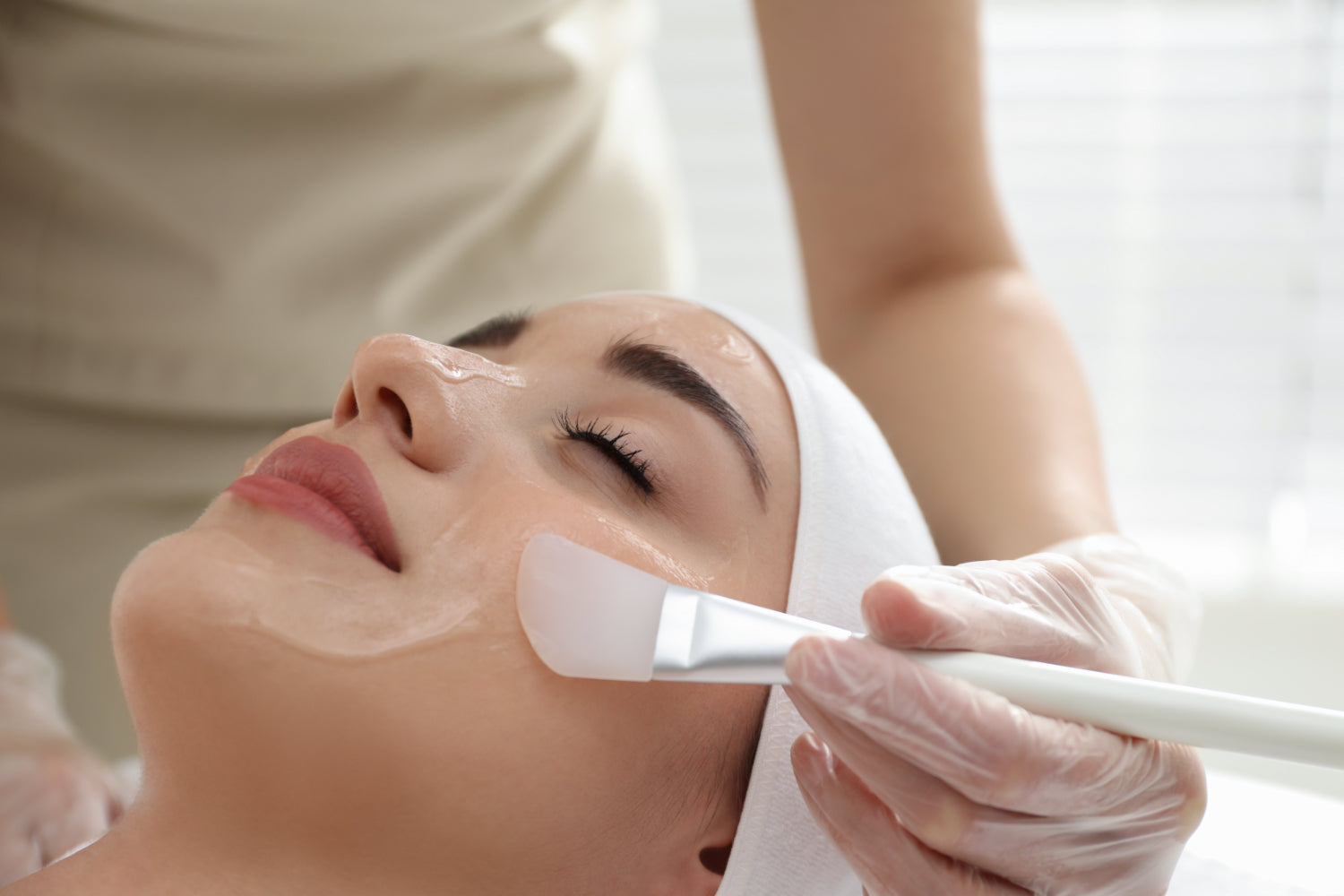 Chemical Peel
Are you looking for a way to get a healthy and vibrant complexion? A chemical peel may be your answer. Our aestheticians use medical-grade and pharmaceutical-grade agents to perform chemical peels on the skin. These agents contain acids that exfoliate the skin in a controlled manner. Depending on the chemical peel from MD Skin Lab, it may contain salicylic acid, TCA, alpha and beta hydroxy acids, lactic acid or a blend. We use medical-grade skincare products from Skinceuticals and Vivier for our chemical peel treatments. These products are safe for all skin types and contain high-quality ingredients. Additionally, they are customized to address each individual's skin concerns. It's crucial to note that only a licensed professional should perform a chemical peel.