Aging Skin Treatments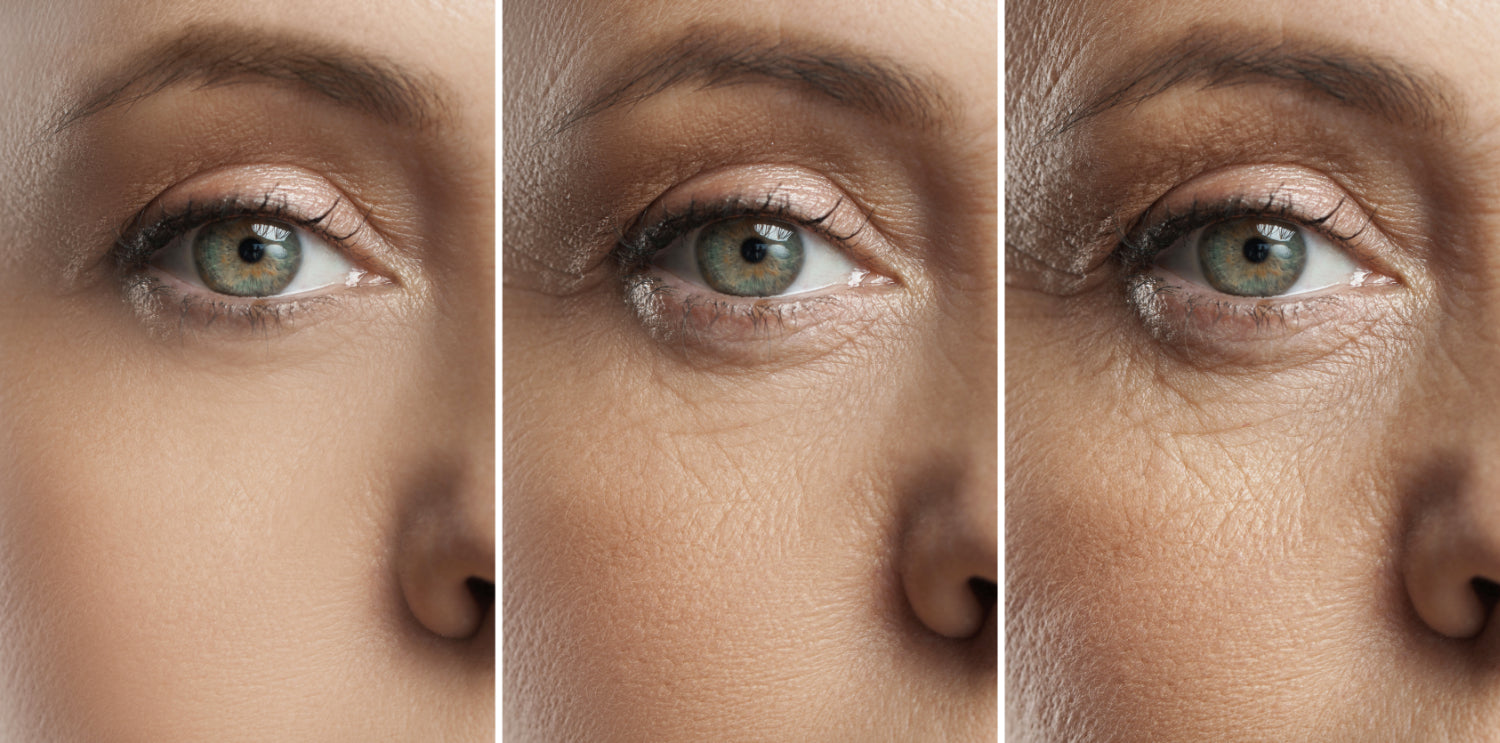 What Is Aging Skin?

As you get older, your skin changes – it ages, and it happens to each and every one of us. Signs of aging skin include wrinkles, less elasticity (which causes sagging), thinner skin, uneven skin tone or spots, dryness, slower cell renewal, delayed wound healing, and reduced blood flow. These changes are a normal part of aging and can be influenced by genetic factors, lifestyle choices, and environmental factors.



What Causes Aging Skin?

As we age, our skin changes naturally, and we lose deep fat pads in our faces, which leads to aging skin. We also lose approximately 1% of collagen annually after age 23. Factors like sun exposure, smoking, pollution, genetics, hormones, facial expressions, and skincare habits can also speed up these changes. While we can't stop aging, we can protect our skin from the sun, live a healthy lifestyle, and use the right skincare to help reduce its effects. Many skin treatments are available to help rejuvenate your skin, resulting in a youthful glow.
What Are The Aging Skin Solutions At MD Skin Lab?
There are many ways to treat aging skin; at MD Skin Lab, we understand that each person's skin ages uniquely and are dedicated to offering tailored solutions.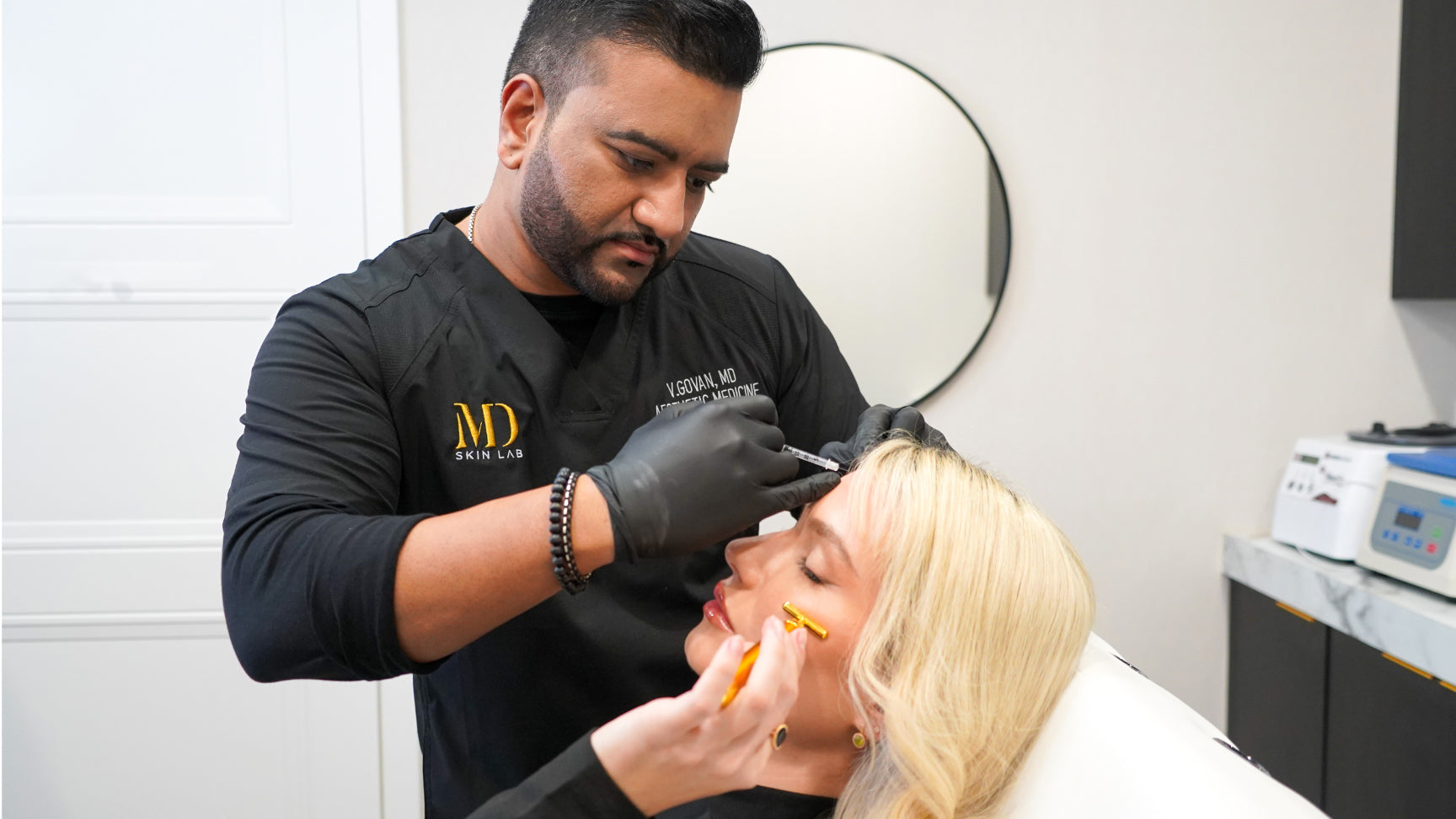 Anti-Wrinkle Injections
Looking for a way to prevent or treat wrinkles without invasive measures? Consider anti-wrinkle injections to enhance the appearance of your skin, whether due to aging, stress, or a desire for rejuvenation. Neuromodulators offer a non-surgical and minimally invasive treatment to preserve the aesthetic quality of your facial skin. These injections soften and reduce the deepening of wrinkles and prevent future wrinkles and lines. By targeting underlying muscle activity, anti-wrinkle injections reduce fine lines and wrinkles caused by muscular overactivity. Your physician injector may recommend anti-wrinkle injections for common cases such as forehead creases, frown lines, and crow's feet.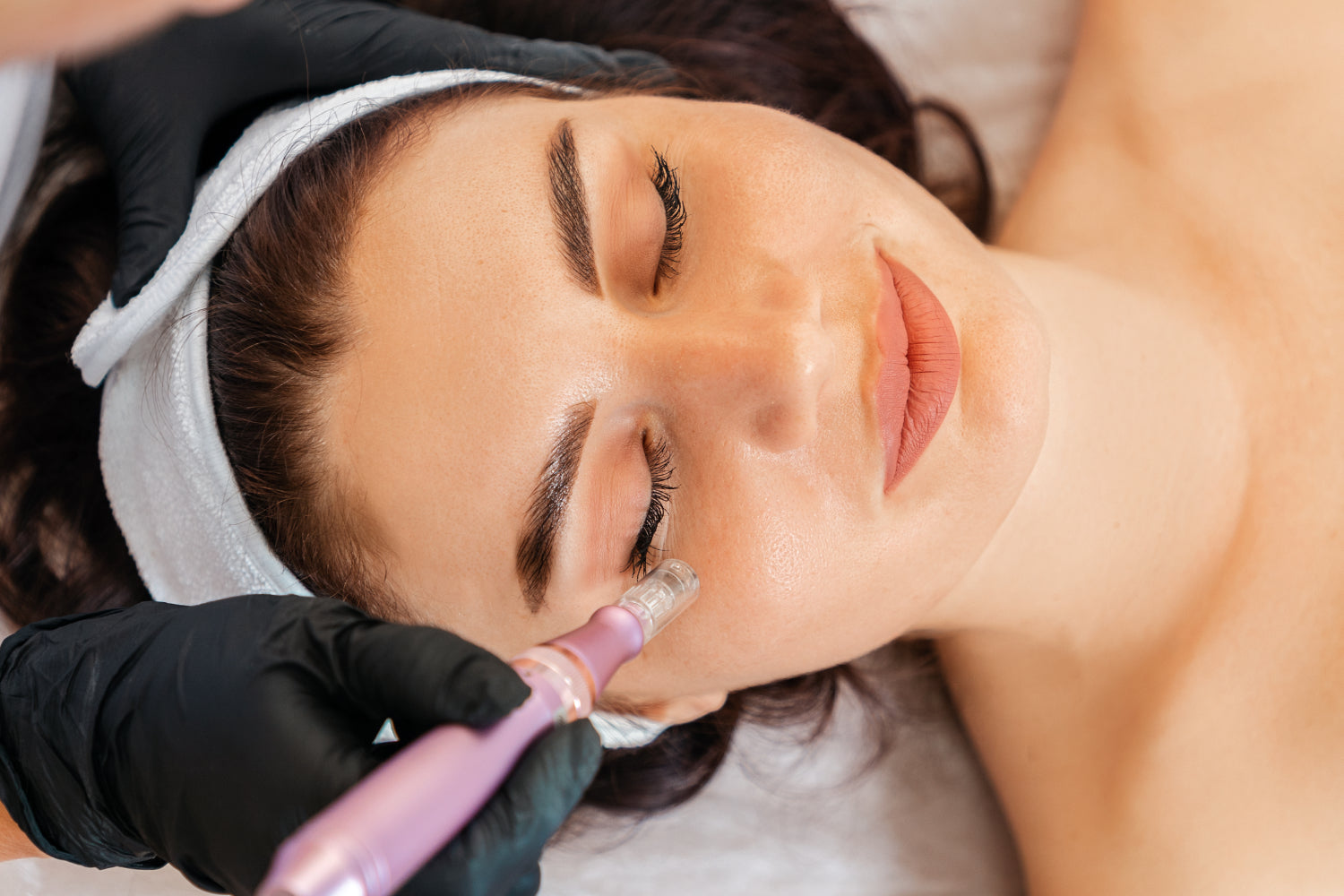 Microneedling
The process of microneedling can enhance the quality and appearance of your skin. Our SkinPen device has sterilized tiny needles, creating controlled micro-injuries on the skin's surface. This process stimulates the body's natural healing process, increasing collagen and elastin production, crucial for skin support and elasticity. Your skin undergoes rejuvenation while healing, improving texture and firmness, resulting in a youthful appearance.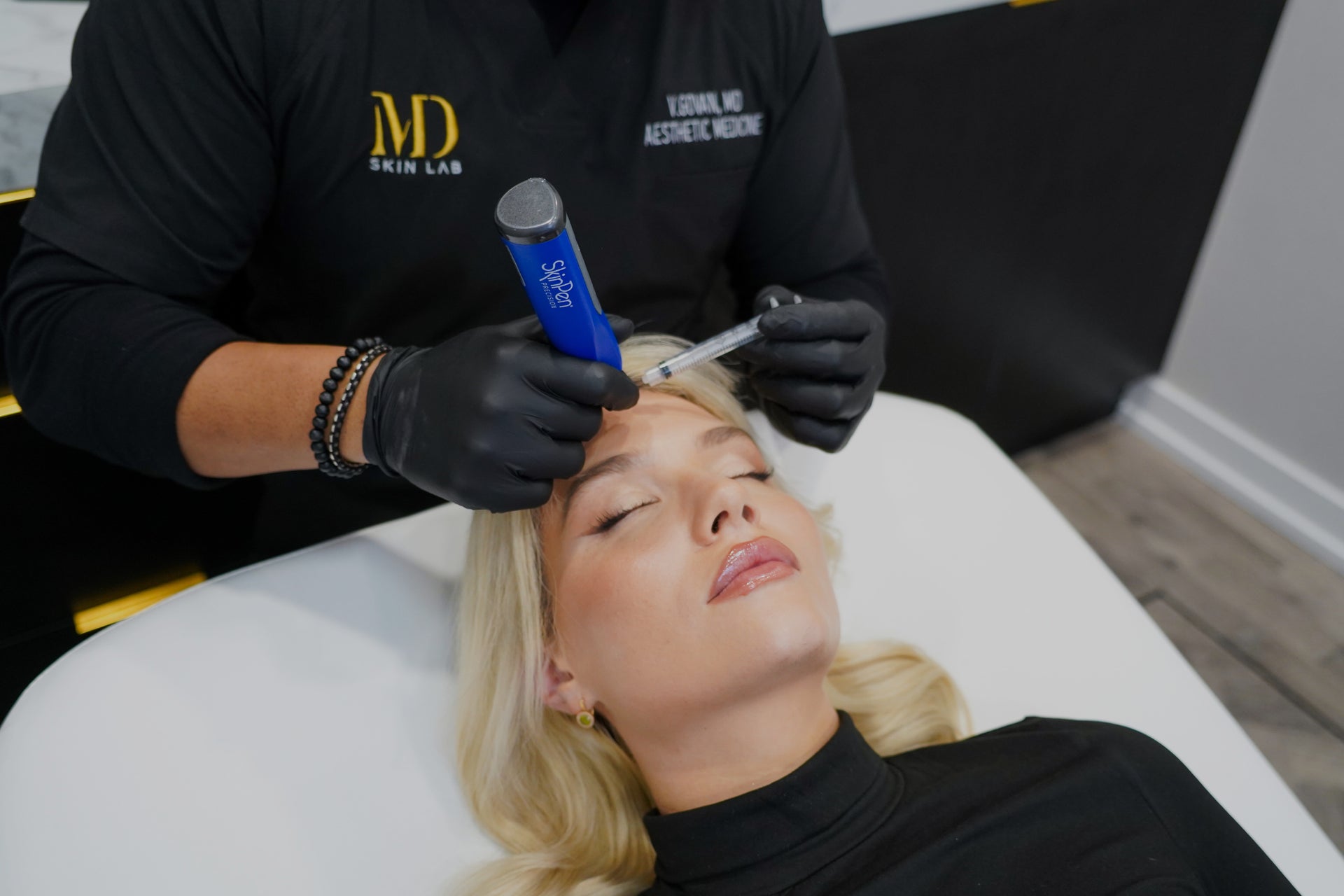 PRP Microneedling
Looking to refresh your skin without surgery? We've got the perfect solution for you. Our PRP Microneedling procedure is a gentle and effective solution. By using platelet-rich plasma (PRP) from your own blood, we can infuse growth factors into your skin to trigger collagen production and rejuvenate your skin. As we age, collagen levels naturally decrease, leading to wrinkles and other signs of aging. However, PRP therapy can boost collagen levels and promote the growth of new, healthy skin.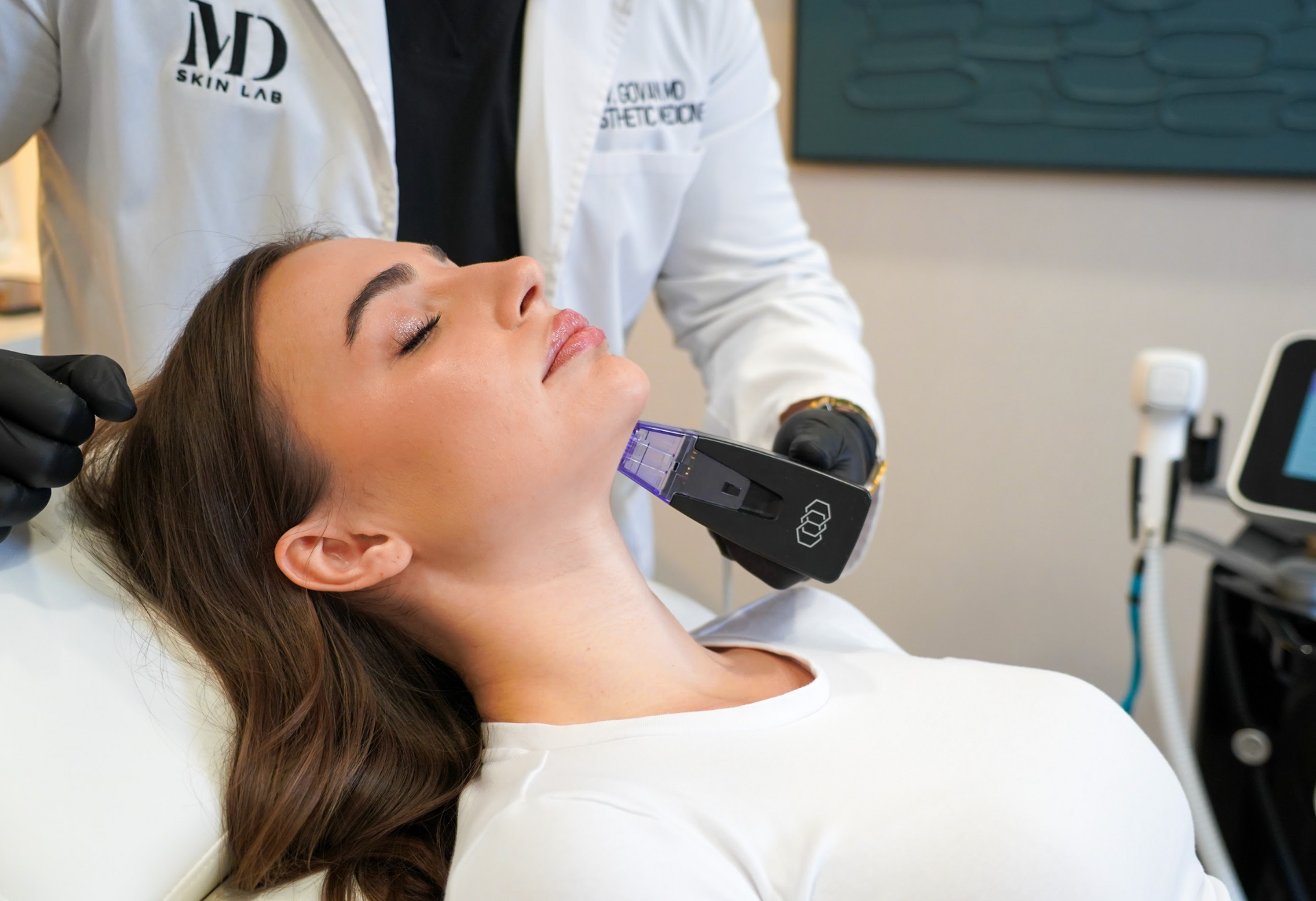 Morpheus 8/ Radiofrequency Microneedling
If you're looking for a long-term solution to achieve youthful, revitalized skin, consider Morpheus8. Morpheus8 uses an advanced handheld device that delivers Radio-Frequency (RF) heat energy to the dermis, the deeper layer of the skin. The device uses small silicone-plated needles briefly to minimize surface damage while delivering RF energy deeper without affecting pigment cells. This process encourages collagen and elastin production, producing firmer and tighter skin. Additionally, it thickens the dermal layers, ultimately improving the overall appearance of your skin.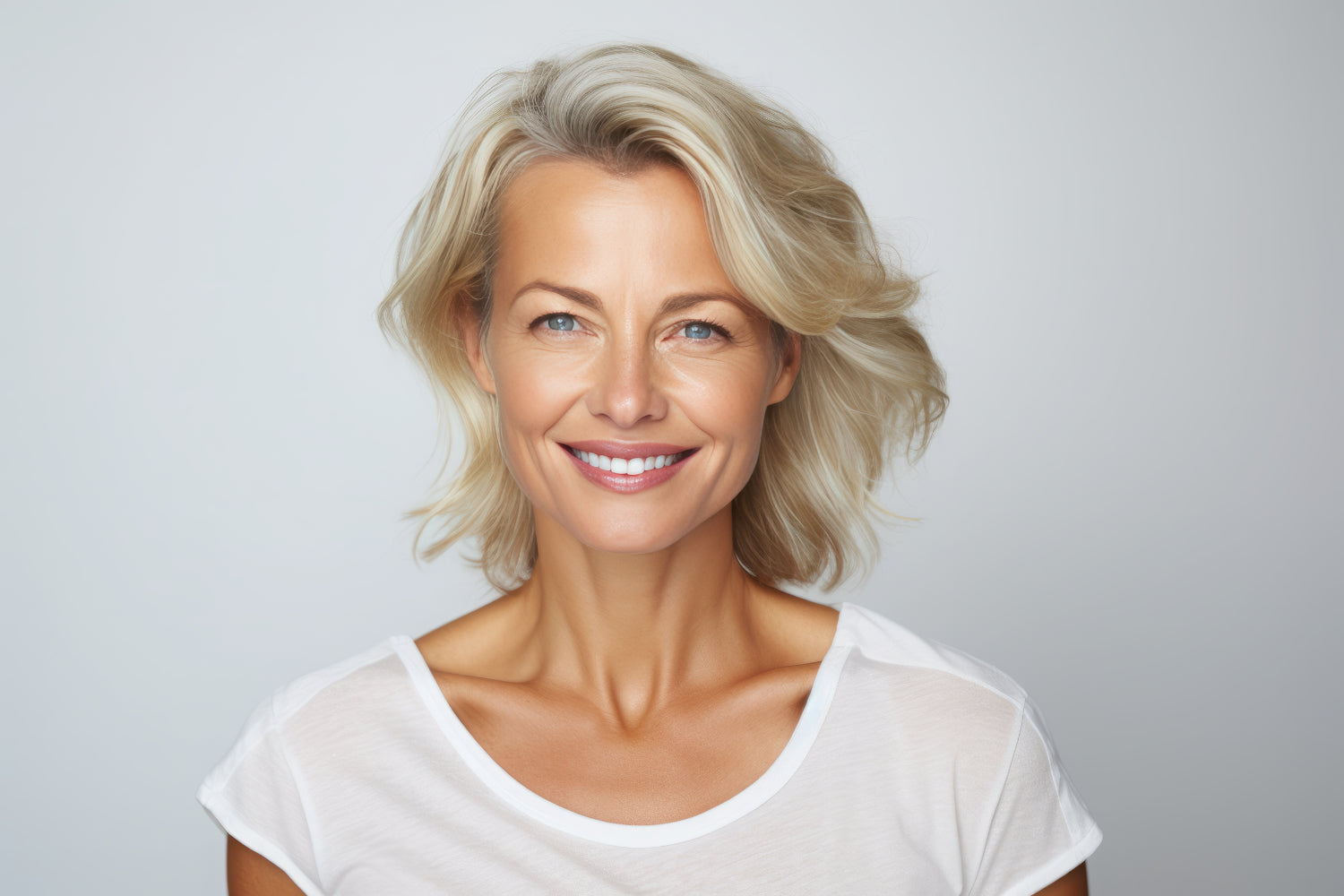 Forma Skin Tightening
Have you heard about Forma by InMode? It's an excellent solution for maintaining youthful skin. This treatment uses radio-frequency energy to enhance skin texture, tone and provide an overall lift for an improved appearance. Collagen is vital for skin elasticity, and Forma by InMode works by stimulating collagen production, which decreases as we age. This non-invasive treatment is a great way to address this issue, keep wrinkles at bay, and promote skin elasticity.