Dark Circle Under-Eye Treatments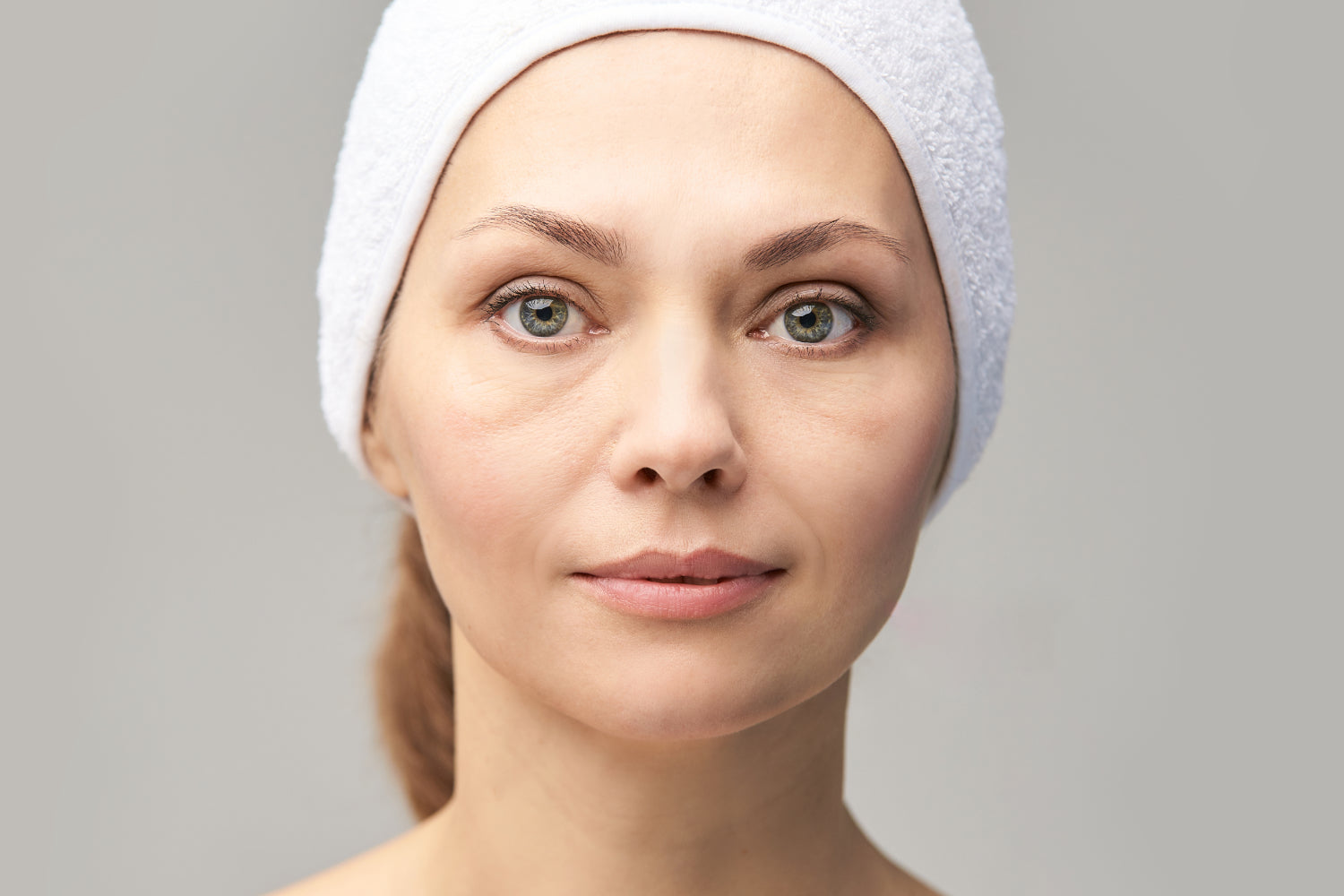 What Are Dark Under-Eye Circles?

Dark undereye circles appear when the skin beneath your eyes appears darker than the rest of your face. This creates a "tired" appearance. The volume loss in the under-eye area becomes more noticeable as the skin loses elasticity, and you lose your natural deep fat, enhancing volume loss as you age. Also, some people have darker colouration on their skin, which contributes to their dark eye circles.
What Causes Dark Under-Eye Circles?

Under-eye circles can be caused by factors such as thin skin under the eyes, increased pigment production due to genetics or sun exposure, skin sagging due to aging, and poor lifestyle choices such as lack of sleep, stress, and dehydration. Genetics and allergies may also contribute to the development of under-eye circles.
What Are The Dark Under-Eye Circle Solutions At MD Skin Lab?
At MD Skin Lab, we offer a variety of treatments designed to address Dark Undereye Circles. We aim to provide customized solutions that meet your needs and goals while promoting healthy and well-nourished skin.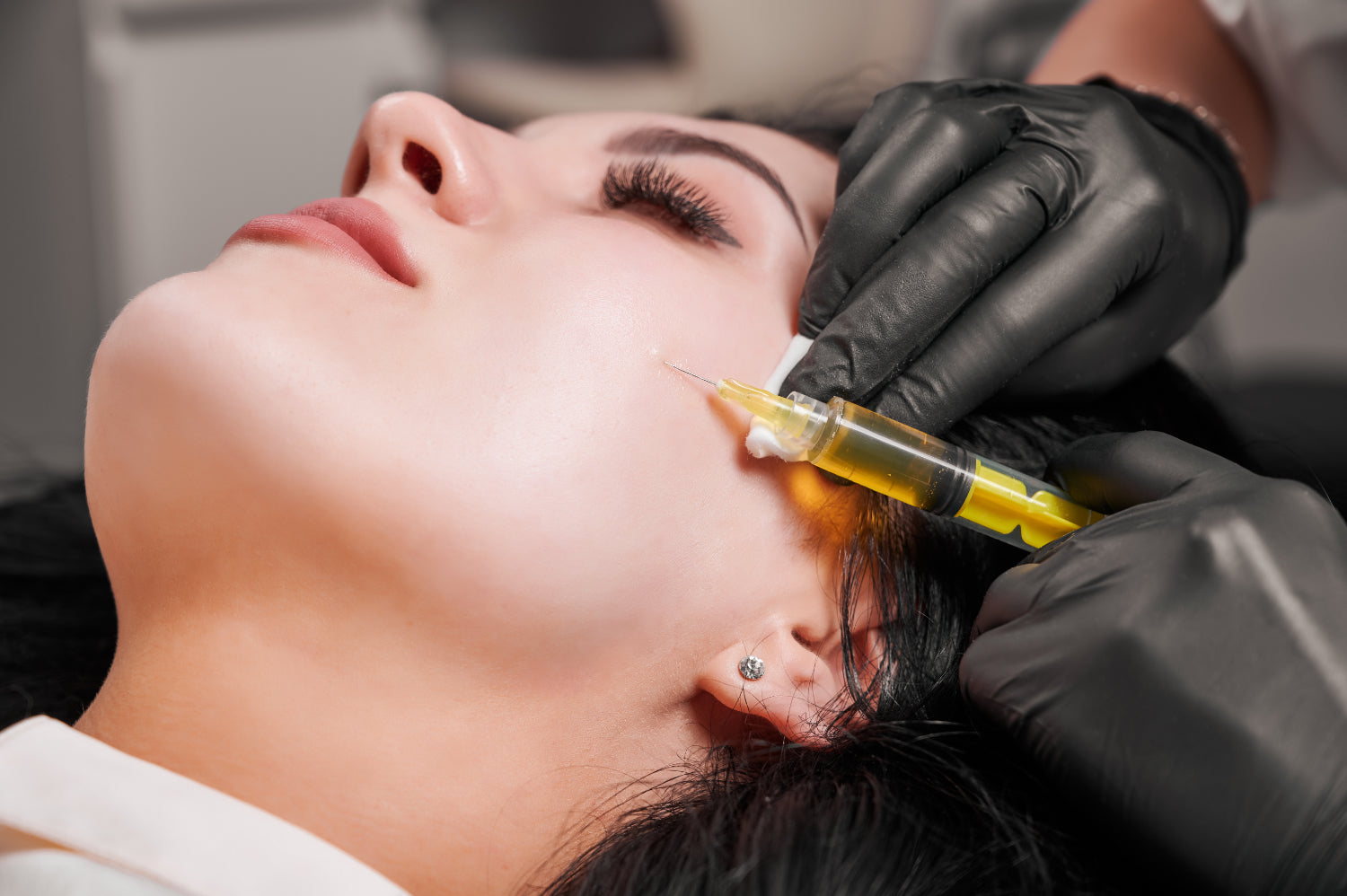 PRP Injections
PRP Injections are a popular solution for dark undereye circles. This procedure involves drawing a small amount of your blood, processing it to isolate the PRP, and then injecting it into targeted areas of the skin to stimulate collagen production and tissue regeneration, resulting in a more youthful and brightened under-eye appearance.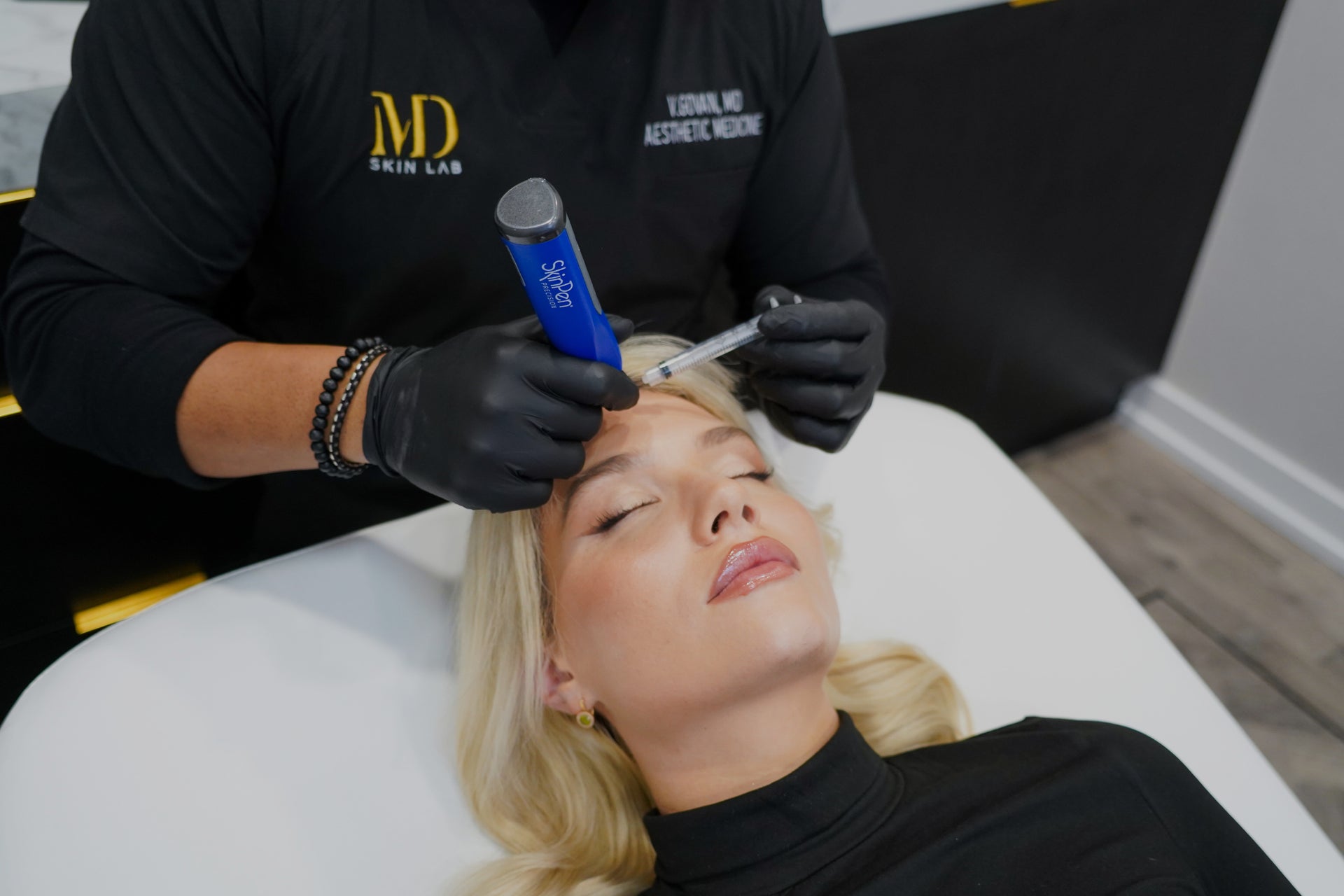 PRP Microneedling
Experience skin regeneration through our PRP Microneedling treatment, a non-surgical and minimally invasive method that effectively uses platelet-rich plasma (PRP) extracted from your blood. Our treatment utilizes the SkinPen device, a Health Canada and FDA-approved tool that enables our skilled aestheticians to deliver precise microneedling treatment to target specific skin depths. This process promotes collagen production and tissue repair under your eye, stimulating the body's natural healing process and producing healthier and brighter skin in the area of concern.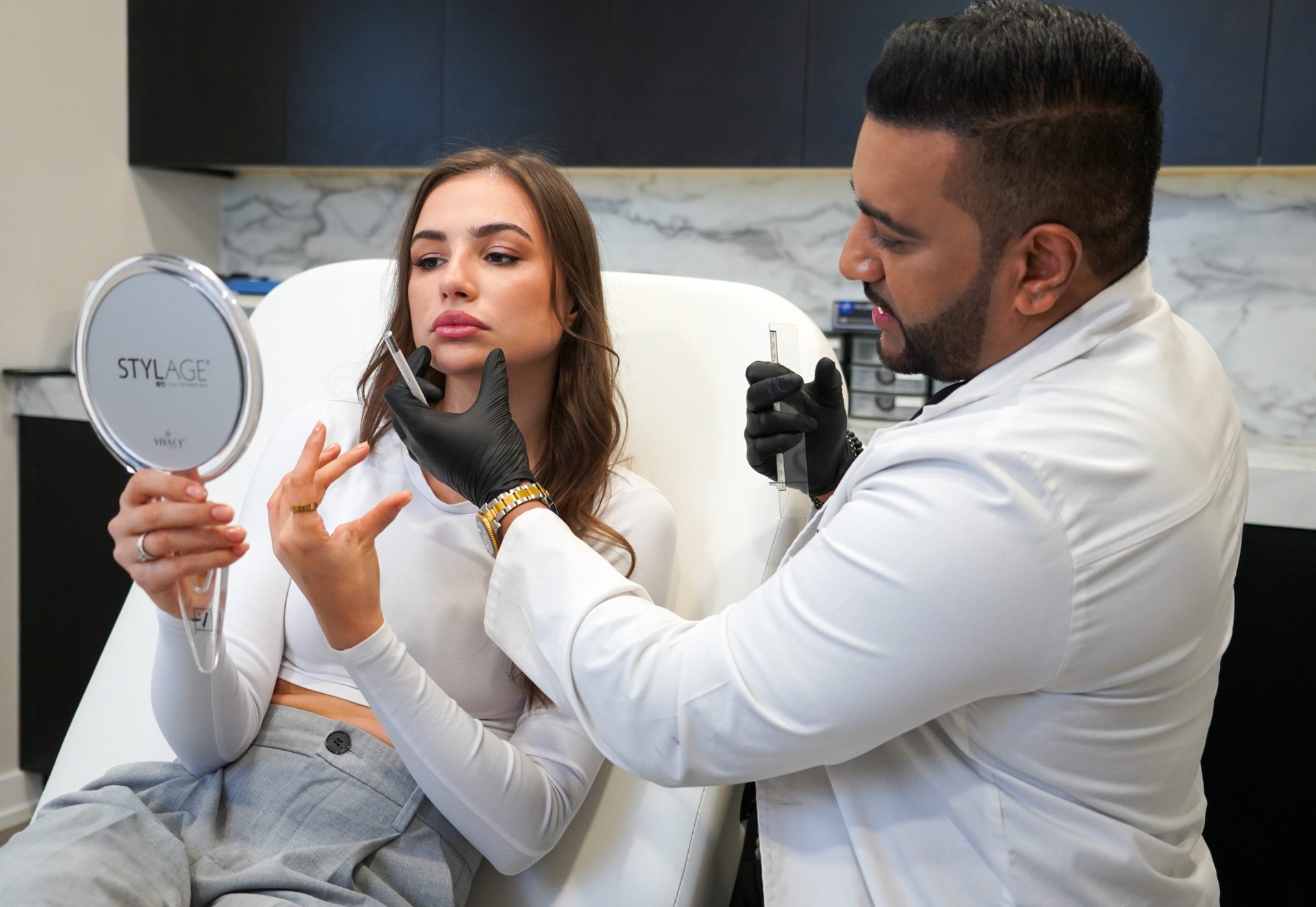 Dermal Fillers
Facial fillers are a non-invasive treatment that can help restore lost volume and improve the appearance of the undereye area. As we know, when we age, the volume on our face disappears over time, which causes hollow under eyes. Dermal fillers address under-eye volume loss and stimulate natural collagen production, producing a more volumized and youthful appearance.